Preparatory A (from 2+). Lesson 47
Your FREE Demo version is here
Your full version access is here
How are you?

Today in our Pedagogy class we are going to talk about the most important opportunity of my method to create...

Balance Between Visual and Motor Perception.

Beginner's attention is evenly distributed between muscular and visual development throughout all modules of Soft Mozart. For development of motor skills, visual tasks are simplified and vice versa.
In the
Note Duration Module your toddler receives a signal through color-coding that tells him how long to hold a key.  With the development of skill of pressing and releasing a key, the color-coding is gradually removed, and the child's attention switches working on the sound of the music piece and the visual representation of the note length.
All modules of the program use interactive algorithm that reads the beginner's reaction speed to visual images. As his coordination improves, it makes visual tasks more complex.
In the

Gentle Piano Module attention is directed towards motor skills development. Here visual presentations 1 and 3 should be used, as they are easier for reading musical score.


While gradually increasing complexity of the text at level 2, 4, 5, and 6 presentations, you have to choose the piano pieces that are easier for your child's motor skills, thus, redirecting his attention towards reading musical text through lines and spaces.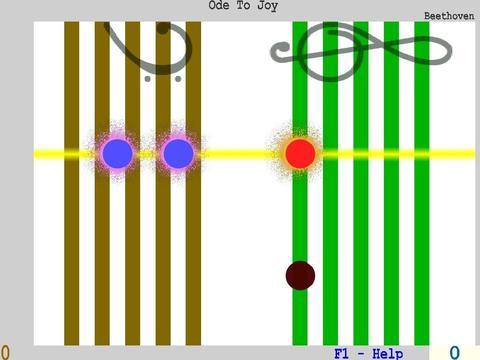 If the build-up of complexity is gradually and properly adjusted, your child will be able to choose his own workload and will be in charge of his own progress. This significantly improves the efficiency of his attention and helps reach the stage of solving super-structural problems faster.
In this process, the role of a teacher as well as of a parent is to learn to work with the student's attention instead of fighting it.
...
Keep practicing all the exercises
....
Keep working on your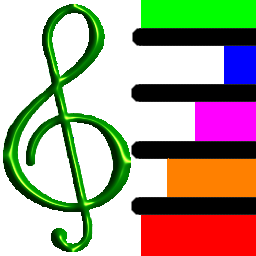 Treble Staff Puzzle
....

GENTLE PIANO
Nursery Primer: sight-reading. Open the Album in Gentle Piano. Press 2 for the vertical presentation without notes' names. Practice all the pieces on R, L and P. Ask your toddler to do the same. Don't push!
Keep working on all other piano pieces/exercises/modules and add the videos for your graduation credits.
....

Sincerely yours, Hellene Hiner

Video sample:
PS
All the lesson plans:
for 24 months to 3 year old
3 year old to 5 year old
5+ year old
Intensive Course for Adults-beginners

Always check here, if there any recital in the progress! You and your child will benefit a lot from the participation.
Your place to start your Diary is here